suppose design office has designed a three-story concrete house in nishitokyo, tokyo, that looks like a large angular boulder. a minimalist materiality palette, combined with simple scale operations, gives form to the distinctive architecture, which seeks to embody the concept of freedom and expand the possibilities of the residents' lives. shaped according to the demands of interior and exterior functionalities, the geometric residence provides privacy from the bustling urban surroundings and further liberates the occupants in their everyday life.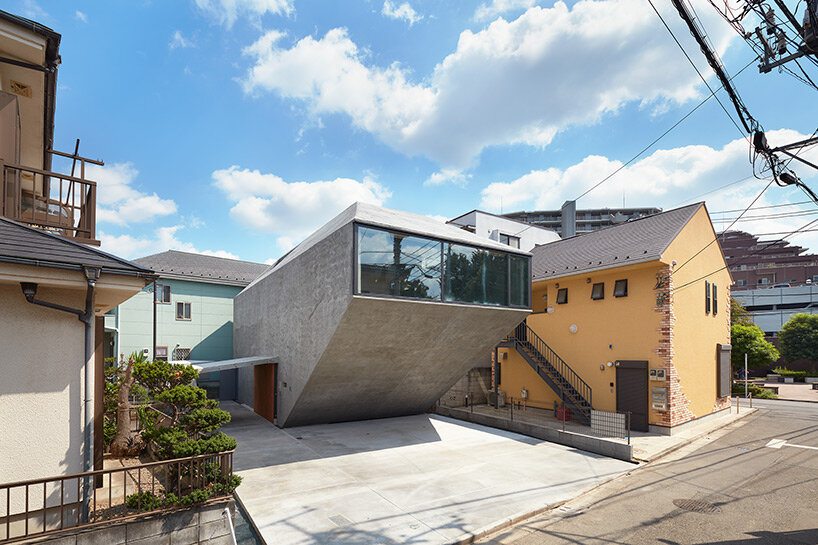 all images courtesy of toshiyuki yano
with 'nishitokyo house', suppose design office has built an environment where physical scale expands and contracts constantly, thus encouraging inhabitants to roam freely within the space and discover how to use it and connect to it. whilst the exterior adopts a boulder-like look, the interior is composed of a triple-height void and a large staircase, as well as a series of rooms that house various functions. apart from facilitating internal circulation, the staircase also serves as a living room, bench, and theater stage on its lower steps, bringing the family together.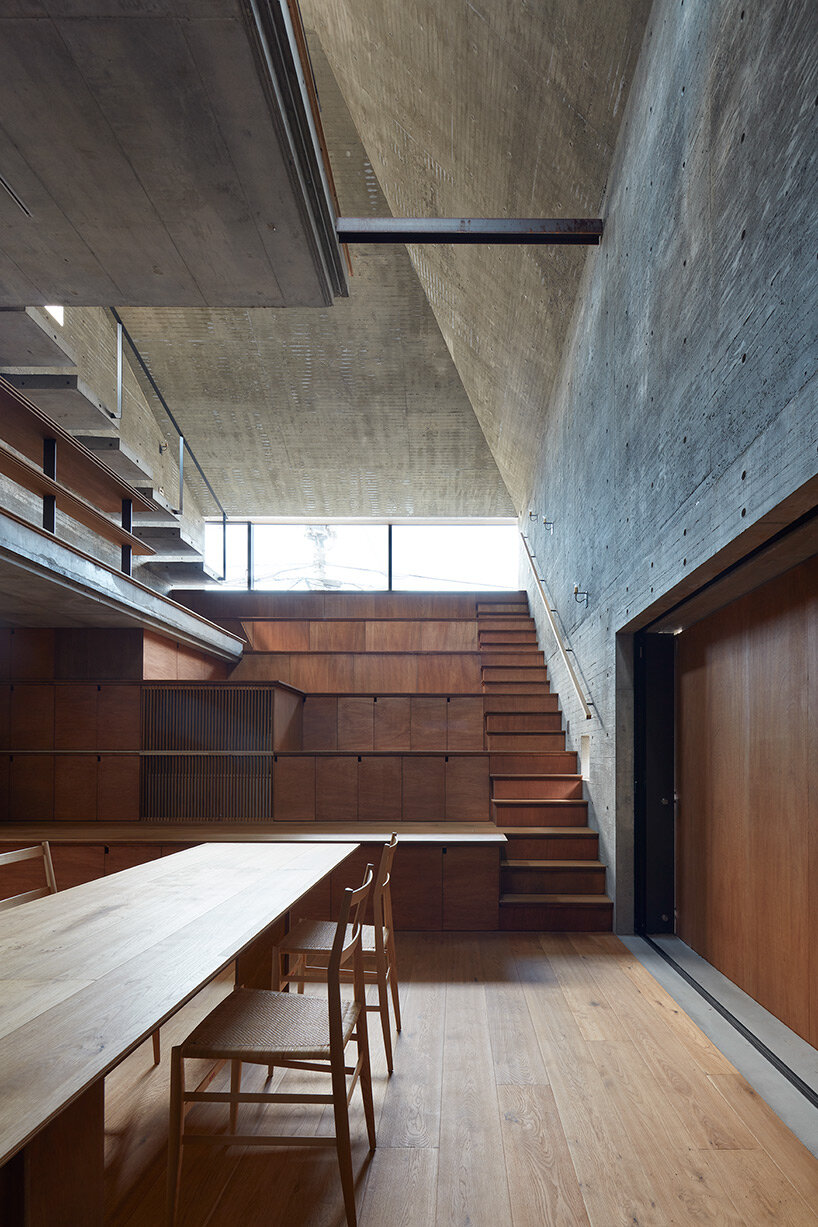 all elements of the project, from the dwelling itself to the furniture pieces, are treated equally using simple materials and the same tiered construction system. in this way, different functionalities such as the living room and the benches are mixed into and expanded by the large staircase, creating a free space unobstructed by scale or activity. the design generates a functional, simple yet rich living environment with a unified character, with minimum material use and simple scale manipulation.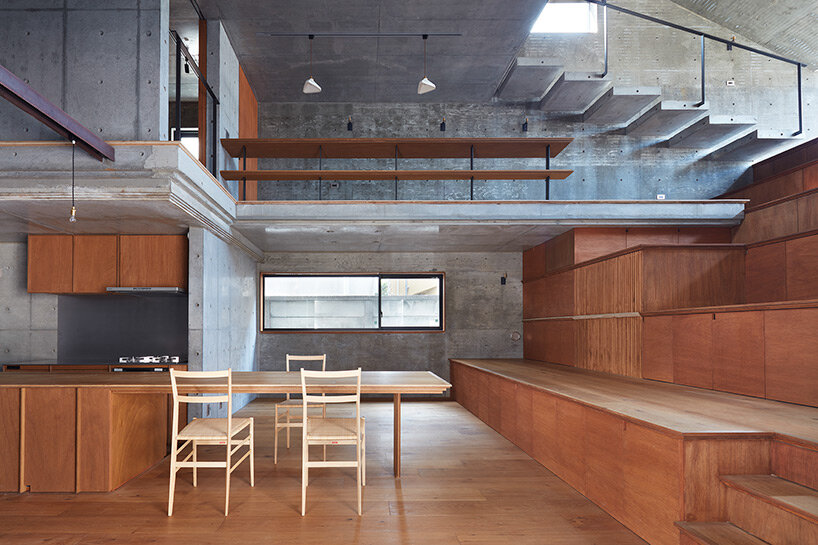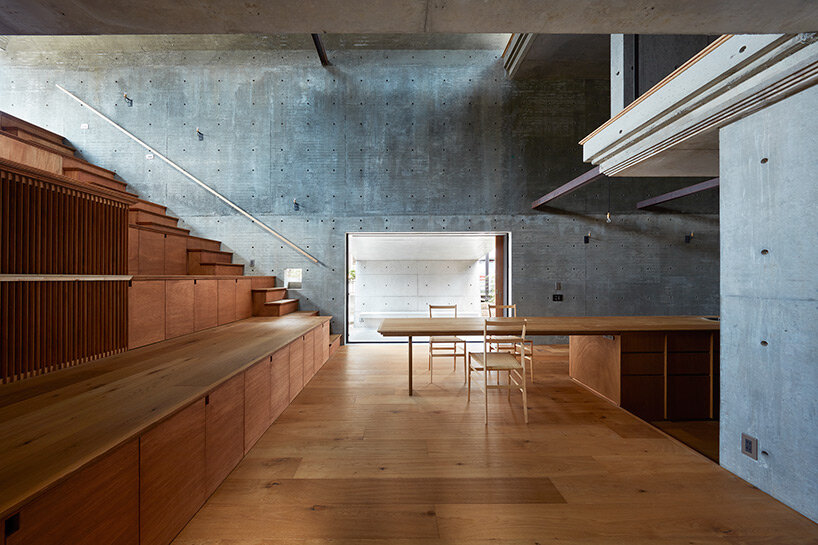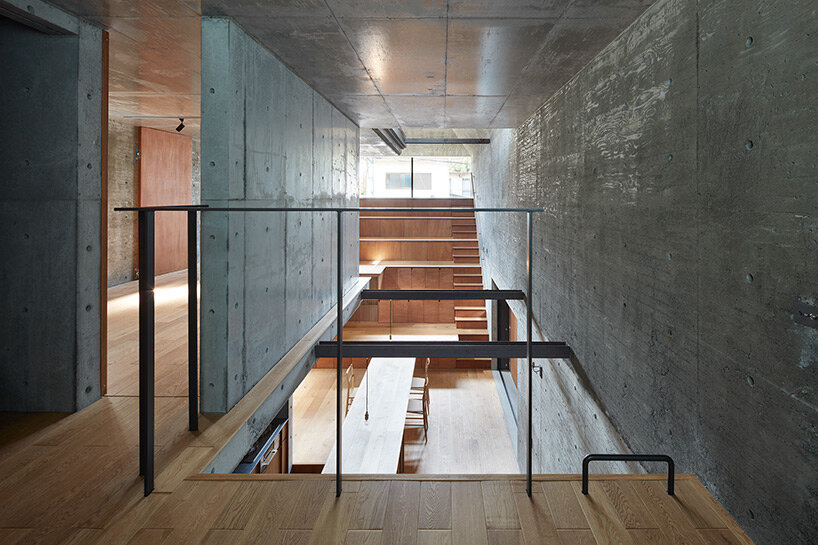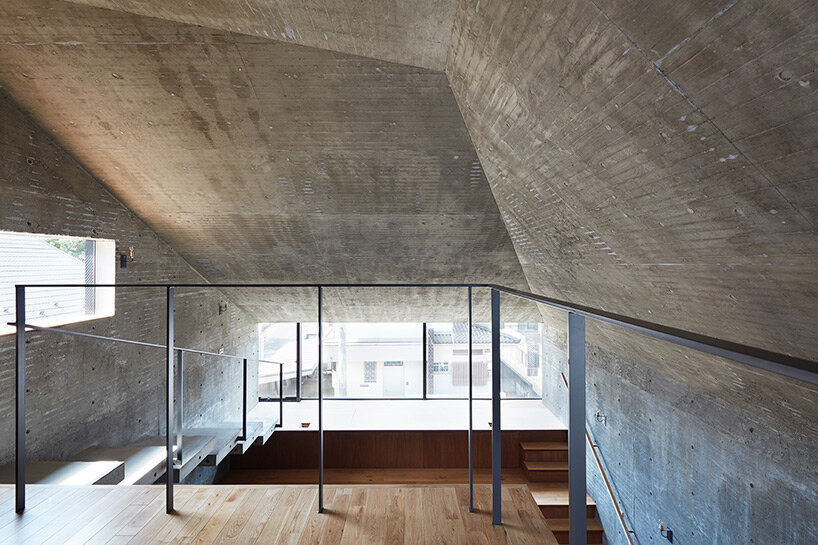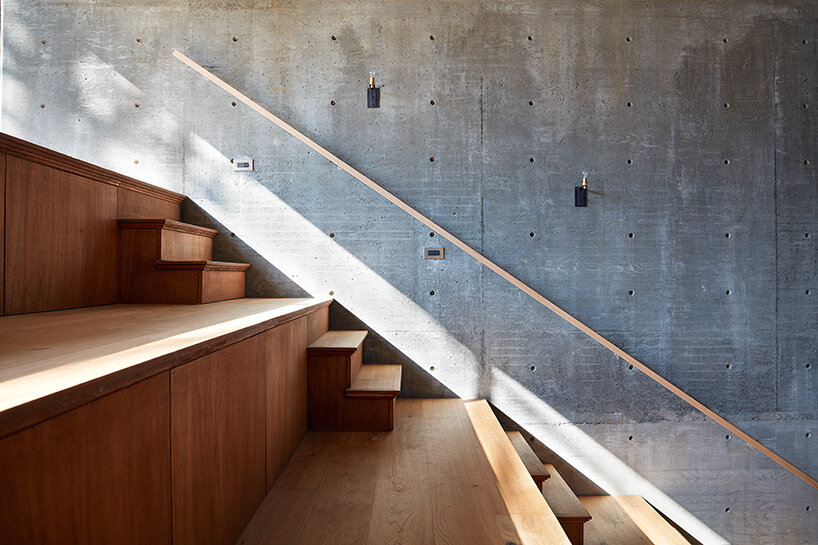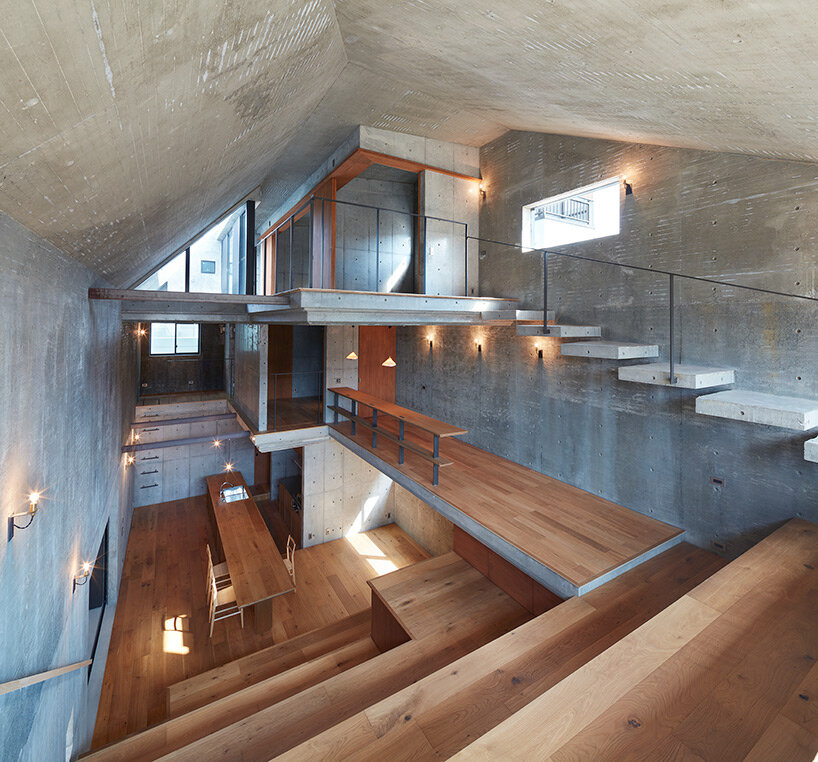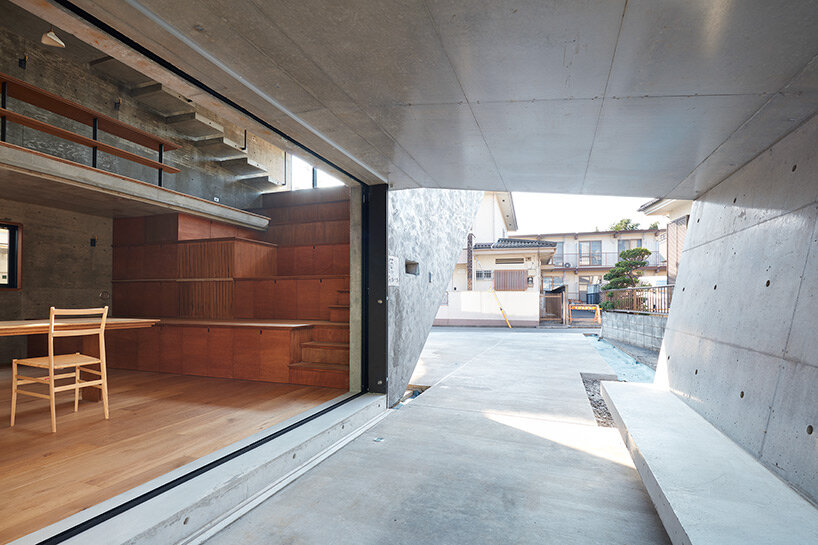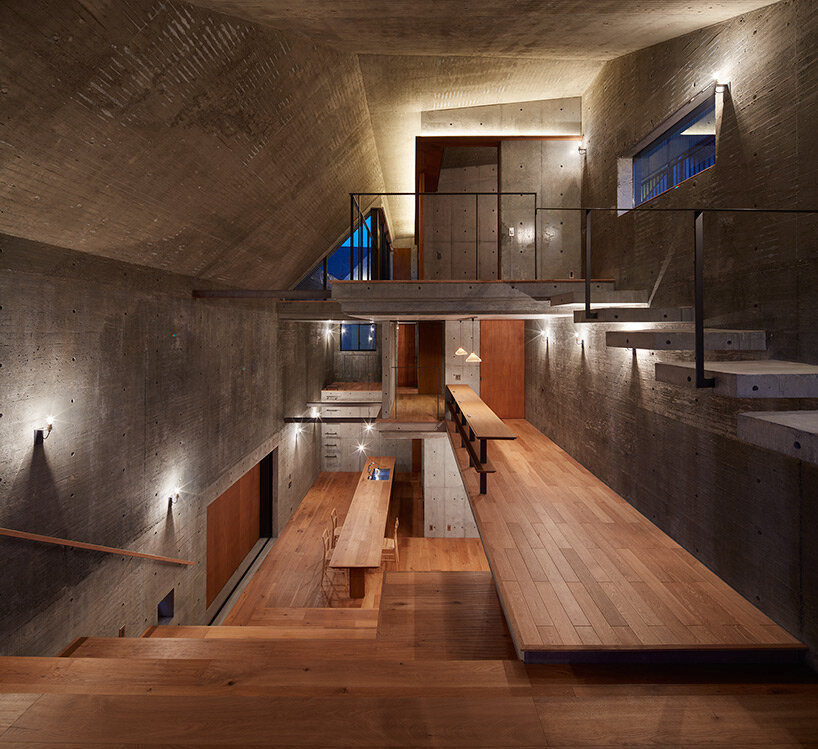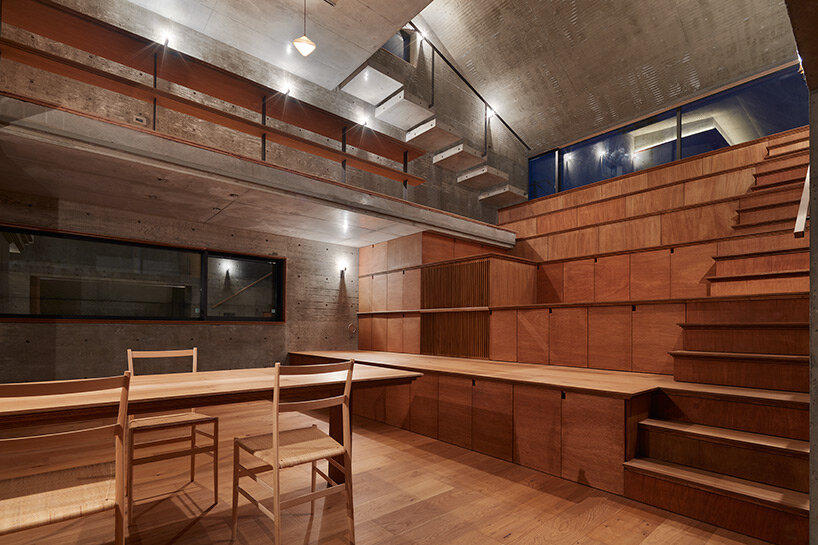 project info:
name: house in nishitokyo
architecture firm: suppose design office 
architects in charge: tanijiri makoto, ai yoshida, masato igarash
general contractor: taishin kensetsu
structural engineering: ohno japan
location: nishitokyo, tokyo
site area: 182.61 sqm
building area: 99.73 sqm
gross floor area: 158.22 sqm
photography: toshiyuki yano
myrto katsikopoulou I designboom
aug 02, 2021