A North Shore home sits pretty by the water.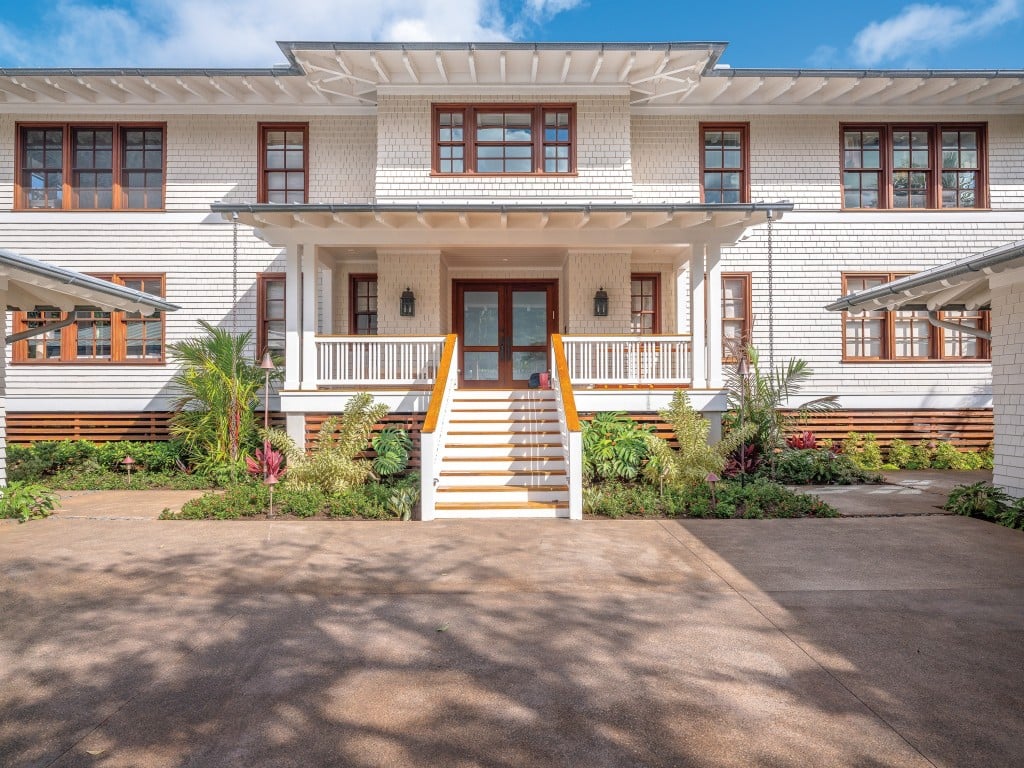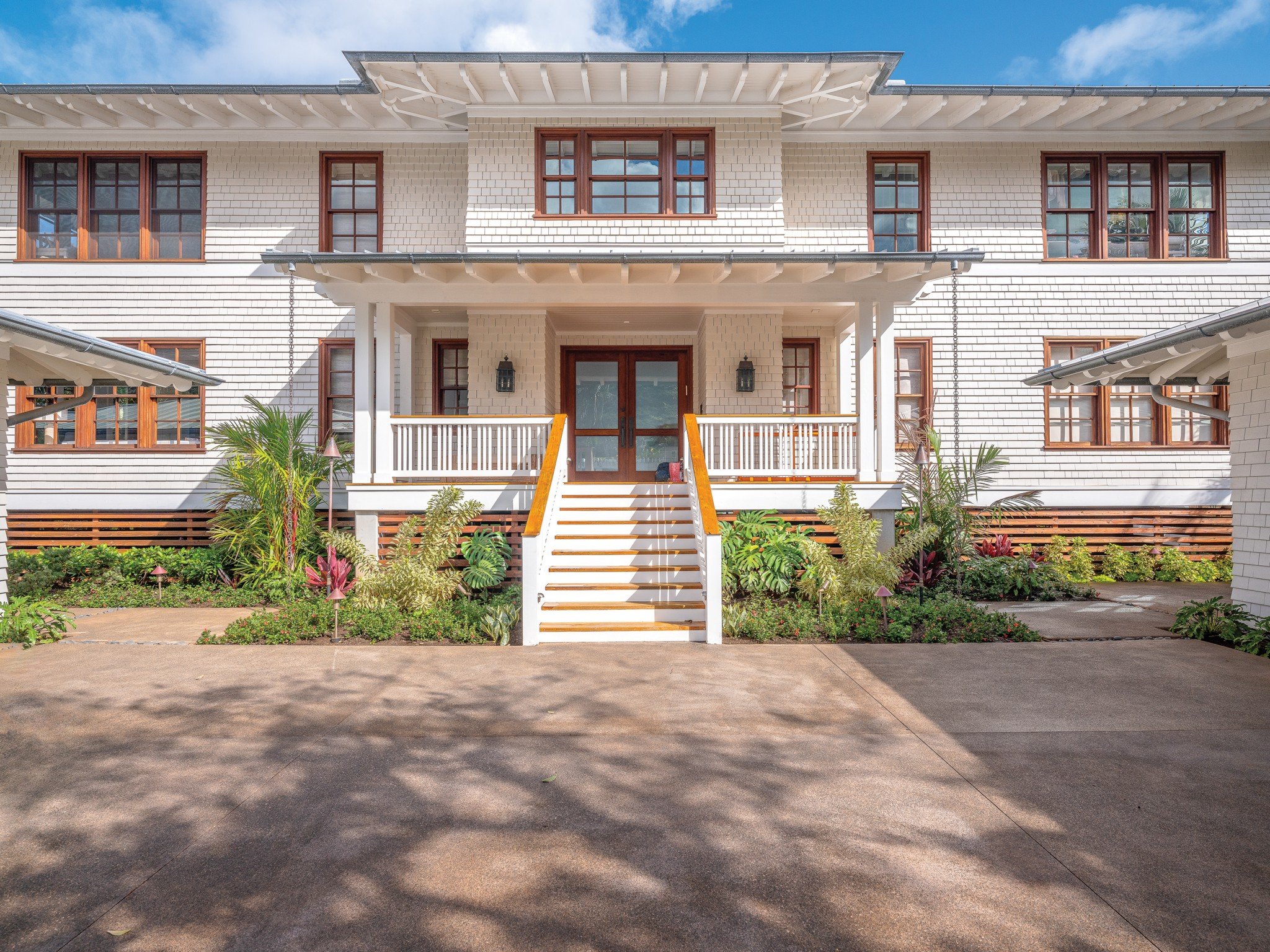 This awe-inspiring home along sunset beach on O'ahu's North Shore is a surfer's dream house and a wholesome place for the homeowners and their children to enjoy inside and out. 
The oceanfront property wasn't always this picture perfect. The overgrown vegetation, loose gravel and massive boulders of the original landscape weren't suitable to the current homeowners' lifestyle. They needed a place that would be ideal for their active family and able to withstand the coastal climate. 
To remedy this, Steve Dewald of Steve's Gardening Service was tasked with bringing the landscape design by Steve Mechler to life — allowing the family to fully enjoy their outdoor spaces. 
"It was just loose river-rock pebbles," shares Dewald of what the space was like. "It was like walking on marbles. It was dangerous and slippery." 
At the front of the home, concrete was put in to create a courtyard, which the homeowners had decided on to make it easier for the kids and to cut down on maintenance. Drainage for the home included drain chains — as part of the original house design — and Dewald and his team installed a new drainage system with multiple flow wells that allow water to percolate back into the ground.